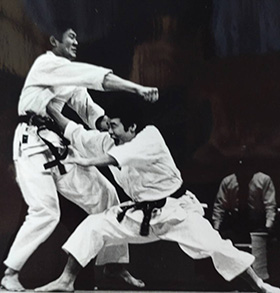 Forthcoming Event
An assortment of Shotokan karate activities in Thailand are available
Next Kyu Test  2022: on Sat 23 July 2022 at 9:00 am at Kasetsart Univ. Karate Club 


Note

 the Dan test is pending (Maybe online testing will be confirmed later)
KU OPEN-SHOTO CUP. The karate-do Championship will be held on Sunday 24 July 2022, organized by Kasetsart University at Seree Trairat Building.
Daily Practice
National Tournament
Kyu/Dan Examination
Internation Tournament (Sea Games, Asian Games, etc.)
JKA Tournament (Gichin Funakoshi Cup, Shoto World Cup)

Karate Seminar and Grading (Asia Oceania Conference)
"Siam Camp" International Karate Camp